Web Sensor with PoE - remote thermometer hygrometer with Ethernet interface
Ambient temperature, relative humidity t-line Web sensor with Power over Ethernet feature. Remote alarm.
PoE Web Sensor with built-in relative humidity and temperature sensors.
High precision capacitive polymer sensor ensures excellent long term calibration stability and ultimate accuracy. Dual line LCD is an advantage. Power over Ethernet feature according IEEE 802.3af is supported. Measured values are also converted to other humidity interpretation: dew point temperature, absolute humidity, specific humidity, mixing ratio and specific enthalpy.
Processing and analysis of measured data:
code

T3610

Warranty

3 years
Technical data
Measured value
Counted values (dew point…)
TEMPERATURE SENSOR
Measuring range
-20 to +60 °C
HUMIDITY SENSOR
Measuring range
0 to 100 % RH
Accuracy
±2.5 % RH from 5 to 95 % at 23 °C
DEW POINT
Measuring range
-60 to +80 °C
Accuracy
±1.5 °C at ambient temperature T <25 °C and RH >30 %
GENERAL TECHNICAL DATA
Operating temperature
-20 to +60 °C
Channels
internal temperature and humidity sensor
Counted values
dew point, absolute humidity, specific humidity, mixing ratio, specific enthalpy
Range of humidity sensor temperature compensation
all temperature range
Available temperature units
degrees Celsius, degrees Fahrenheit
Communication protocol
WWW, ModbusTCP, SNMPv1, SOAP, XML
Alarm protocols
E-mail, SNMP Trap, Syslog
Power
Power over Ethernet according to IEEE 802.3af or 5Vdc
Dimensions
136 x 201 x 45 mm; stem length 75 mm
Features
Applications: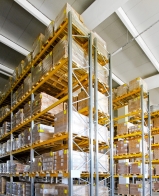 Production facilities and warehouses - Monitoring of storage conditions and production processes in the temperature range -200 ° C to + 600 ° C. Sending data to COMET Database or SCADA third-party systems.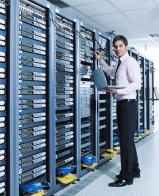 Data centers, server rooms - Temperature and humidity monitoring, data center monitoring, RACK stands, including flood status reports, opening / closing of doors (windows), motion, smoke. SNMP monitoring, remote alarms by email and Syslog.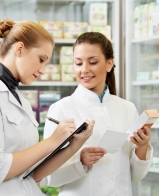 Healtcare and laboratories - Monitoring of storage areas at temperatures up to -200 °C.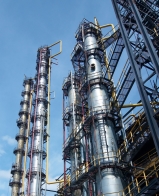 Industry and production - monitoring temperature and humidity in food, pharmaceutical, aerospace etc.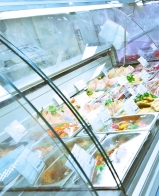 Food industry - Monitoring of critical processes according to the HACCP standard with the possibility of prompt notification of unforeseen events that could lead to the degradation of the goods.
Features description:
* the features may vary depending on the device type
● accurate measurement of Temperature, Relative humidity, Dew point, Atmospheric pressure, CO2, Two-state events
● communication protocols SNMP, Modbus TCP, SOAP, XML
● webserver to display current and recorded values
● alarm indication via email
● selected models with PoE
● data analysis in COMET Database software