WebSensor with PoE - remote CO2 concentration with Ethernet interface
CO2 - carbon dioxide t-line Web sensor. Remote alarm.
CO2 Web Sensor with PoE function.
A multiple point CO2 and temperature adjustment procedure leads to excellent CO2 measurement accuracy over the entire temperature working range; this is a must for process control and outdoor applications. The dual wavelength NDIR CO2 sensing procedure compensates automatically for ageing effects. The CO2 module is highly resistant to pollution and offers maintenance free operation and outstanding long term stability.
The CO2 concentration is shown on the display or signaled by a color LED.
The device is supplied with CO2 probe with 1m cable. Cable lengths 2 or 4 meters available optionally.
Processing and analysis of measured data:
code

T5641

Warranty

3 years
Technical data
CO2 SENSOR
Measuring range
0 to 10 000 ppm
Accuracy
±(100ppm +5% from reading) at 25°C and 1013hPa
GENERAL TECHNICAL DATA
Operating temperature
-20 to +60 °C
Channels
1x external CO2 sensor
Communication protocol
WWW, ModbusTCP, SNMPv1, SOAP, XML
Alarm protocols
E-mail, SNMP Trap, Syslog
Power
Power over Ethernet according to IEEE 802.3af or 5Vdc
Protection class
IP30 electronics; IP65 sensors
Dimensions
136 x 117 x 45 mm
External probe cable length CO2
1 meter (optionally 2 or 4 meters)
Features
Applications: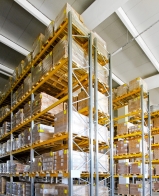 Production facilities and warehouses - Monitoring of storage conditions and production processes in the temperature range -200 ° C to + 600 ° C. Sending data to COMET Database or SCADA third-party systems.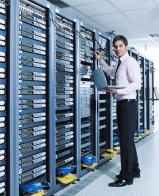 Data centers, server rooms - Temperature and humidity monitoring, data center monitoring, RACK stands, including flood status reports, opening / closing of doors (windows), motion, smoke. SNMP monitoring, remote alarms by email and Syslog.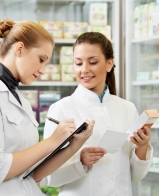 Healtcare and laboratories - Monitoring of storage areas at temperatures up to -200 °C.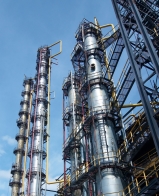 Industry and production - monitoring temperature and humidity in food, pharmaceutical, aerospace etc.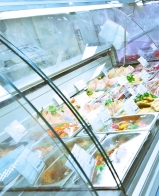 Food industry - Monitoring of critical processes according to the HACCP standard with the possibility of prompt notification of unforeseen events that could lead to the degradation of the goods.
Features description:
* the features may vary depending on the device type
● accurate measurement of Temperature, Relative humidity, Dew point, Atmospheric pressure, CO2, Two-state events
● communication protocols SNMP, Modbus TCP, SOAP, XML
● webserver to display current and recorded values
● alarm indication via email
● selected models with PoE
● data analysis in COMET Database software